A Tourism Master Plan for the North West Province of South Africa
Contact : C Ndabeni, CEO, North West Parks and Tourism Board
Tel : +27 18 397 1500
---
Development of a tourism development concept for the Maputo Elephant Reserve for Blanchard and Mozambican government.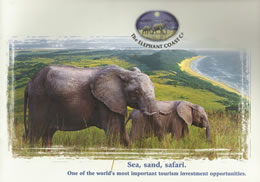 ---
Review and editing of Eastern Cape Tourism Plan– Eastern Cape Tourism Board.
Contact : Nomkita Mona. CEO of Eastern Cape Tourism Board
---
Tourism and Conservation Strategies and Development Plans and Commercialization Policies for the Mpumalanga Game- and Nature Reserves for the Mpumalanga Parks Board, South Africa.
Contact : A. Sibiya, Acting CEO, Mpumalanga Parks Board
Tel : +27 13 759 5308
---
Assessment of tourism potentials in Namibian Conservancies, development of a concessioning policy (eventually integrated into government policy) and the procurement of investors for identified tourism projects for WWF.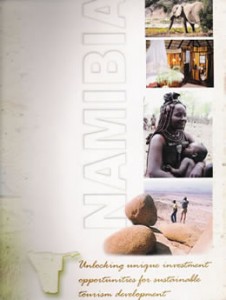 Contact : Chris Weaver Chief of Party, World Wildlife Fund
Tel : +264 61 239945